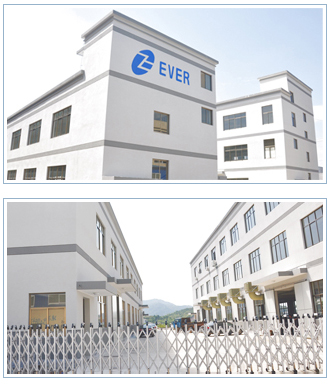 History
In 1979, Mr.Hongjun and several employees built a factory in Ningbo. As a general job shop started offering custom machine to local industries, such as Machining parts, Casting parts and Stamping parts.

With China's economic take-off, General manager Fred realized the opportunities of the automotive industry and the export industry. In 2003, the establishment of the trading department and R & D center in Shanghai.

Today EverMachine employs over 200 people and manufactures and distributes Spherical Plain Bearings, Rod Rnds, Fittings, Bushings and standardised accessories of hydraulic cylinders in various materials. Not only spherical plain bearings and rod ends requiring maintenance or maintenance-free but also stainless steel ones belong to our large product range.
Furthermore, we support our customers in designing and procuring special product solutions for their applications. Thus, our drawings become new products which are produced in national and international production plants, permanently controlled from our Quality Management.

Products Range in Shanghai office
◎Rod Ends and Spherical Bearings
◎Rod Ends Accessories
◎Fittings & Adapters
◎Cylinder Accessories
◎Batterie Rollers
◎Power Transmisions
◎Bearings
◎Bearings unit / mounted ball bearings
◎Farm Parts

Custom Product Capabilities
If you can't find it or if you need a custom part, give us a call. While we specialize in custom brake hats, brake rotors, spindles, and hubs, our capabilities are limitless.